well i went through some of my old sent crap and i found some of the first drawings i did of Jack Rabbit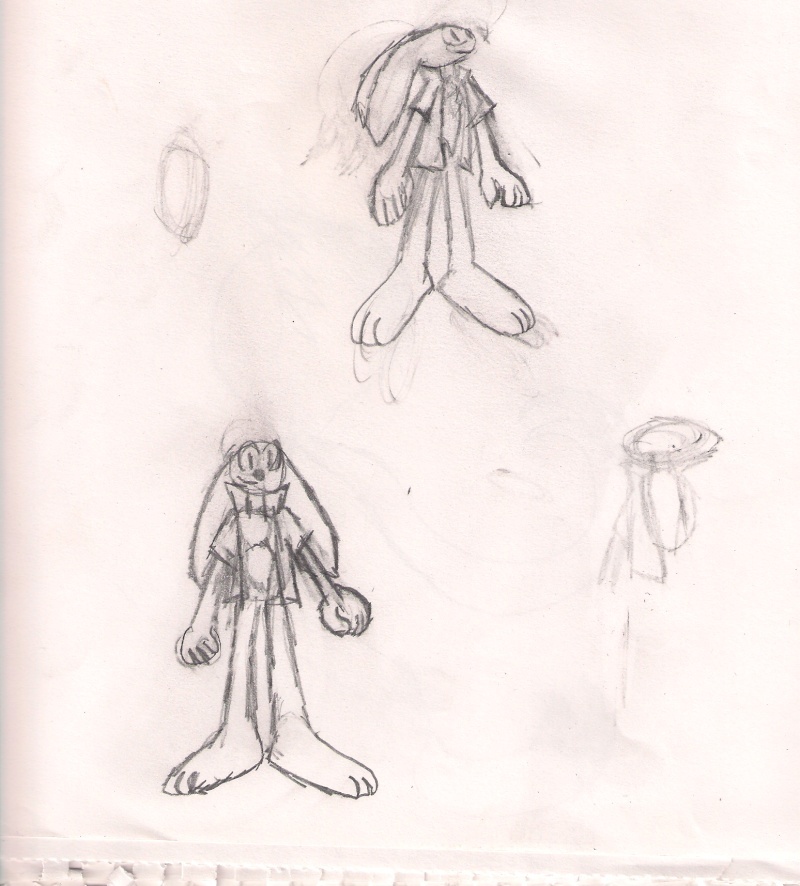 this as far as i can remember this is the first drawings of jack rabbit. this was when jack was the closest jack's been to his inspiration of him Oswald the lucky rabbit.
and here's his first comic appearance
not one of the funniest things i've drawn but hey.
keep on watching there's more on the way
(_______*_______)